| | |
| --- | --- |
| | |
Coming up.....
Saturday 24th January
Simply fun chocoholics workshop 11-3 pm £65 or 2 for £ 120 over 14 years
Indulge yourself with all things chocolate! We will make a selection of cakes, sweets and desserts with white milk or dark chocolate. After hands on demonstration of chocolate decorations, caraque, boxes, cups and collars to embellish your desserts it is your turn to cook.

Choose from chocolate roulade with mint or malteser filling, chocolate praline or white ginger truffles, brownies, white chocolate and raspberry or Brownie New York cheesecake, 3 tier chocolate mousse. Mississippi mud pie or try your hand at sticky chocolate fondant possibly with a chocolate sauce. After a light snack of homemade soup you can sample some of the desserts and discuss recipes before you pack up a selection of the rest to take home.
Sunday 1st February
Simply bake – Bread making workshop 11 am – 3 pm £65 per person or 2 for £120
Make your own bread loaves, buns, plaits to create speciality breads of your choice, savoury or sweet fillings, Foccaccia, soda bread, Stromboli, gorgonzola and walnut, spinach, garlic and parmesan, chilli, olives and tomato, Chelsea buns, cinnamon twists or honey bread. Includes a snack lunch of soup and breads. Take home what you have made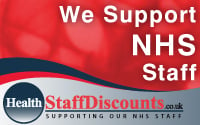 Coming soon..... Harmony House Cookery School Cookery Book
Cookery courses - 'Simply Cooking in Harmony '


Harmony House Cookery School approx 6 miles south of York in North Yorkshire in the rural village of Stillingfleet provides cookery days for individuals, families, friends and businesses of all ages and abilities. A simple approach to cooking and entertaining with confidence is our guiding principle.

Hilary Finney opened Harmony House Cookery School in 2008 and developed the 'Simply Cooking'. style of cooking. Hilary was trained at the Cordon Bleu School of Cookery in London and has over 30 years experience cooking, catering and teaching. This experience includes cooking for celebrities, and corporate events and at venues such as York Minster, Carlton Towers, Selby abbey and Mulgrave Castle. Cookery courses, workshops and special days including hen parties are all held by Hilary, so students benefit directly from Hilary's experience.

As a trained cook Hilary's approach is more familiar to a domestic or home cooking background than to a chef in a restaurant environment. The 'Simply Cook' style uses basic recipes which can be easily tweaked and adapted. Visitors and students to Harmony House learn how to produce stylish food, that is deceptively easy to cook, for both everyday meals and fine dining at home.

Why choose us?
We are different! Our students work together around a large island, not in individual units, cooking a variety of dishes. This is more informal, less intimidating and more fun. Cooking together in this way means students see other dishes being prepared, share new ideas and recreate dishes they would not want to attempt on their own.

As well as cookery workshops we hold workshops with other specialist tutors on a range of 'lifestyle' topics. This includes flower arranging, cake icing & patisserie, beauty therapists, confidence coaches and craft skills to beautify your home. Please visit our course diary to find more information on courses.

So that you can easily recreate the dishes you learn to cook at Harmony House we use easily found domestic kitchen equipment and our surroundings are a specially adapted country kitchen. The perfect end to your time at Harmony house Cookery School is sharing and enjoying the dishes you have prepared together.

Harmony House Video

Individual courses and workshops on various topics from beginners cookery to fine dining, all to cook and eat together and on most courses take home the rewards. Harmony House Cookery School vouchers, available for workshops and demonstrations are ideal gifts for new and more experienced cooks. Vouchers are valid for up to a year in advance.

Special days for a get together with friends or family. Cook then share a meal together sharing recipes and ideas. A mid week day or evening booking has a minimum number of 4 persons * . Curry, pasta and Chinese cookery evenings are popular with men, other options include combining a food demonstration with flower arranging or crafts. Special days available at Harmony House or alternative venue.

One to One tuition either at Harmony House or at your own venue. Children's' parties can be hosted at Harmony House or at alternative venue.

Hen days and business fun days can be canapés and cocktails, baking, afternoon tea (with china cups and saucers), chocolates and cupcakes - at Harmony House or an alternative venue.

Corporate away days for clients or teams to produce a meal in a ready steady cook style or pre - choosing their dishes and then cooking and eating them together

Our bed & breakfast accommodation allows people to travel from all areas of the country to attend a course or meet up for a special day. We are an approved food safety training centre with CIEH or RSPH for any businesses who need their staff certified to handle food and can train on site or off site

All the ingredients and refreshments are included in the cost of the day, and you will go away with a memento of your experience. Then all you have to do is sit back and enjoy and share the dishes you have cooked in the peaceful surroundings of Harmony House. We guarantee you a memorable time.


Overnight Accommodation Harmony House B & B